UrbanEmissions.info was founded with the vision to be a repository of information, research, and analysis related to air pollution.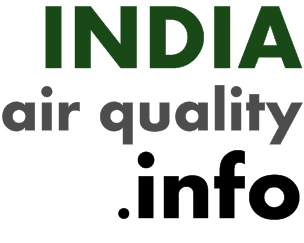 Air pollution is a growing problem in most cities in the world, with a direct link to our health. However there is weak institutional capacity to address this issue in an integrated manner, because there is little in the way of an organized knowledge base or development/application of analytical tools that may help support pollution control planning. Most available tools are complex (state-of-the-art) and data-intensive (multi-purpose) and there is a need for a new generation of tools that can be applied, which takes into account the availability of information, form of information, and institutional challenges.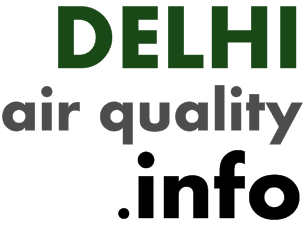 There is also a need to rapidly scale-up applications to the secondary and the tertiary cities which are following in the foot steps of the expanding mega-cities. Advances in information technology, open-data resources, and networking, offers a tremendous opportunity to establish such tools, to help city managers, regulators, academia, and citizen groups to develop a coordinated approach for integrated air quality management for a city.
UrbanEmissions.Info, has four objectives:
sharing knowledge on air pollution
science based air quality analysis
advocacy and awareness raising on air quality management and
building partnerships among local, national, and international air-heads
In Focus
A primer on air quality of management Download
A primer on pollution source apportionment Download
A day-to-day air pollution forecasting portal for the Greater Delhi region
A day-to-day air pollution forecasting portal for all Indian districts
Air Pollution Knowledge Assessments (APnA) city program (2017, 2019)
[Repository]  [Quick look leaflets]
[Summary report (2017)]  [Summary report (2019)]
[Summary of monthly concentrations and source contributions by city]
[Poster of APnA city program]
[Journal article (2014) – Nature of air pollution, emission sources, and management in Indian cities]
[Journal article (2019) – Air pollution knowledge assessments for 20 Indian cities]
[Individual city pages]
20 city reports released in 2017 [Agra] [Amritsar] [Bengaluru] [Bhopal] [Bhubaneswar] [Chandigarh] [Chennai] [Coimbatore] [Dehra Dun] [Indore] [Jaipur] [Kanpur] [Kochi] [Ludhiana] [Nagpur] [Patna] [Pune] [Raipur] [Ranchi] [Varanasi]
30 city reports released in 2019 [Agartala] [Ahmedabad] [Allahabad] [Asansol-Durgapur] [Aurangabad] [Dharwad-Hubli] [Dhanbad-Bokaro] [Gaya] [Guwahati-Dispur] [Gwalior] [Hyderabad] [Jamshedpur] [Jodhpur] [Kolkata-Howrah] [Kota] [Lucknow] [Madurai] [Mumbai] [Nashik] [Panjim-Vasco-Margao] [Puducherry] [Rajkot] [Shimla] [Srinagar] [Surat] [Thiruvananthapuram] [Tiruchirapalli] [Vadodara] [Vijayawada-Guntur] [Visakhapatnam]
The three kinds of people we need to fight India's air pollution problem
Op-Ed in the WIRE (2019)
India leads the way: A health centered strategy for air pollution
Editorial in Environmental Health Perspectives (2016) Download
[Steering committee report by MoHFW, on air pollution and health related issues in India]
The Hindu, Op-Ed, March 22nd, 2015
"The polluted air we breathe"
Who We Are

Dr. Sarath Guttikunda, Founder/Director, conducts research on air pollution. His interest stems from the guidance received during Bachelors in Chemical Engineering at the Indian Institute of Technology (Kharagpur, India, 1997) and during Doctorate from the Center for Global & Regional Environmental Research (CGRER) at the University of Iowa (Iowa City, USA, 2002). He then worked as an air pollution analyst at the World Bank (Washington DC, USA). Since returning to India in 2007, he conducts air pollution research in an independent capacity at urban, regional, and global scales. He was a visiting faculty at the Indian Institute of Technology (Delhi and Bombay) between 2011-2014 and 2014-2016. In 2009, Sarath became part of the global TED fellows community.
*****
Ms. Puja Jawahar, Director, is trained in Economics and Statistics from the University of Mumbai (Mumbai, India) and Environmental Policy from the University of Maryland (College Park, USA). She worked as a research assistant at the Resources for the Future (RFF) – one of the leading environmental economics policy think-tanks and as research associate at the International Food Policy Research Institute (IFPRI). Since returning to India in 2007, she joined the Central Himalayan Rural Action Group (CHiRAG, Mukteswar, India, 2007-2011), to assist them with research design, documentation, and marketing for their product line – Kilmora.
******
Dr. Nishadh KA, Research Associate, graduated from Sálim Ali Centre for Ornithology and Natural History, Bharathiar University (SACON, Coimbatore, India) in 2017. His doctorate thesis was on "Particulate Air Pollution Data for Coimbatore, India: Real Time Monitoring and Modeling with Data-Interoperability Measures", which emphasized the need for open and standardized real time data for better air quality management. He is an admirer of open source software movement, specializes in geo-spatial visualization, and data analysis using Python and D3.js.
Contact Us

For regular updates, join our listserve by sending an email to "sim-air+subscribe@googlegroups.com"
Email: simair@urbanemissions.info
Twitter: @urbanemissions
Thank You!